LIN28: Regulator of Pluriopotency
Regulator of Pluriopotency
---
LIN28 (Figure 1) is an RNA-binding protein involved in the maintenance of embryonic stem cell (ESC) pluripotency. It is also one of several reprogramming factors that allow the derivation of induced pluripotent stem cells (iPSCs) from somatic sources, a technique that offers potential ways to bypass the need for ESCs in stem cell research (1).
Our LIN28 (Figure 2) antibody has been broadly used by researchers worldwide. Viswanathan and colleagues published that LIN28 promotes oncogenic transformation and is associated with advanced human malignancies (2). West and colleagues reported that LIN28 has a role in primordial germ-cell development and germ-cell malignancy (3). In both publications, Proteintech's LIN28 antibody was used for immunohistochemistry. Cao et al. (4) studied 103 primary and 81 metastatic testicular germ cell tumors, concluding that LIN28 is a highly sensitive marker for testicular germ-cell neoplasia with relatively high specificity.
Having a highly specific antibody can help to discover not only the main mechanism of the disease pathology but may also be a great tool for use in therapeutic validation.
Lin28B-specific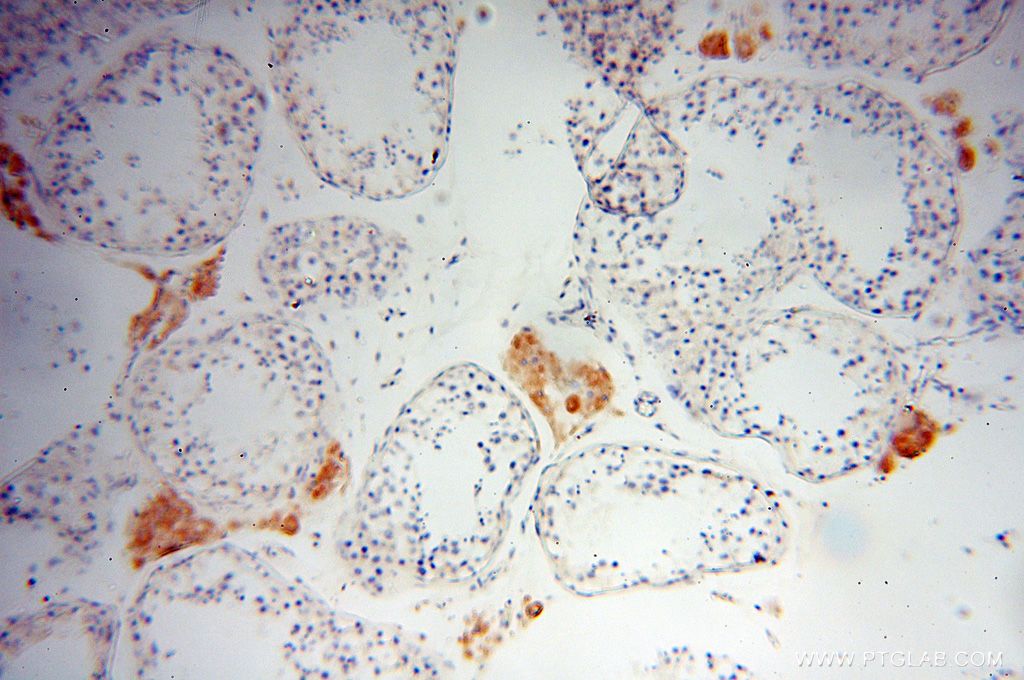 Figure 1. Immunohistochemical of paraffin-embedded human testis using 16178-1-AP (Lin28B-specific antibody) at a dilution of 1:50 (under 10x lens).
LIN28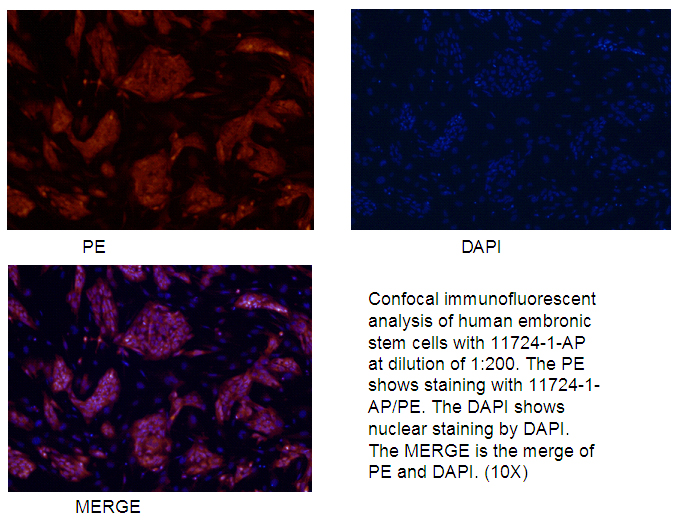 Figure 2. Confocal immunofluorescent analysis of human embryonic stem cells with 11724-1-AP at a dilution of 1:400. The PE shows staining with 11724-1-AP/PE. The DAPI shows nuclear staining by DAPI. The MERGE is the merge of PE and DAPI (20x).
LIN28 Related products
| | | | |
| --- | --- | --- | --- |
| Antibody | Cat no | Type | Applications |
|  LIN28A-Specific  |  16177-1-AP  |  Rabbit Poly |  ELISA, IHC, WB |
|  LIN28 |  11724-1-AP |  Rabbit Poly |  ELISA, IF, IHC, IP, WB |
|  LIN28 |  60344-1-Ig |  Mouse Mono |  ELISA, IHC, WB |
|  Lin28B-specific  |  16178-1-AP |  Rabbit Poly |  ELISA, IF, IHC, WB |
References: