Nano-CaptureLigands
Site-directed immobilization of antibodies
Nano-CaptureLigands® are optimized for the site-directed and gentle immobilization of antibodies. They specifically capture non-biotinylated immunoglobulins to streptavidin/avidin. Nano-CaptureLigands are biotinylated VHHs/ Nanobodies.
Advanced immobilization of antibodies:
Gentle and site-directed immobilization of antibodies
Works with crude samples
Multiple regeneration cycles
No antibody biotinylation required
Antibody capture for:
Explore Nano-CaptureLigands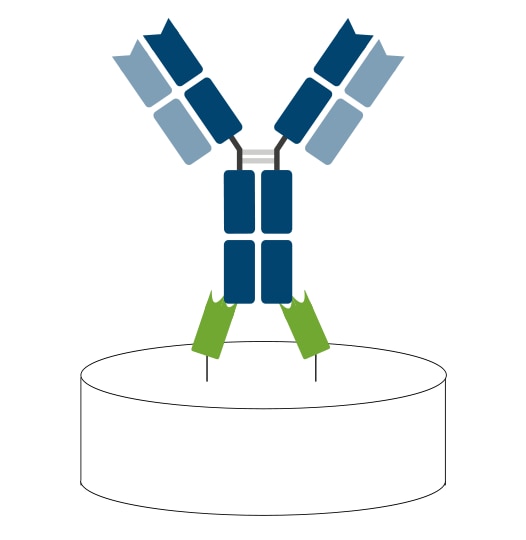 Nano-CaptureLigands immobilizing an antibody in a site-directed manner.