Matched Antibody Pairs
Expert validated, matched antibody pairs. Available on custom request.
---
Proteintech is a global life-science reagent company, best known for our in-house made, top quality antibodies.
Finding antibody pairs takes time and is often unsuccessful. We now offer a range of expert-validated matched antibody pairs validated in ELISA.
Protein standards

Custom formulation including carrier-free

Custom detection methods

Multiple clones and pairs (target dependent)
Available on custom request only. Let us find the best solution for you. 
Enquire here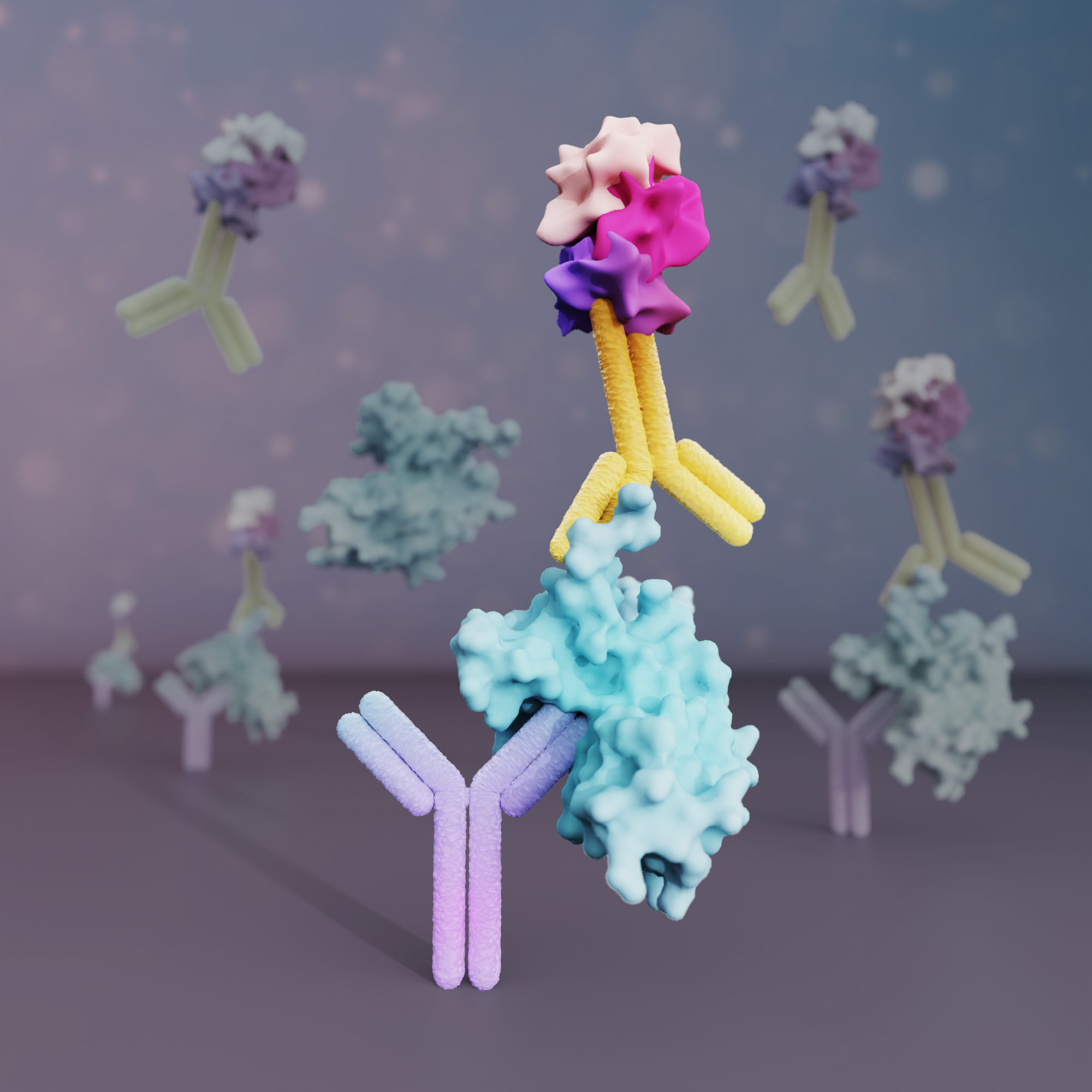 Proteintech's matched antibody pairs
| | | |
| --- | --- | --- |
| Human Adiponectin | Human GRP | Human M-CSF |
| Human a-Synuclein / SCNA | Human Haptoglobin | Human Mammaglobin A |
| Human ABCD1 | Human HDAC1 | Human MCAM |
| Human ACE2 | Human HE4 | Human MCP-1/CCL2 |
| Human ADAM12 | Human HER2 | Human MHC classⅠ/ HLA-A |
| Human Albumin | Human HGF | Human MMP-9 |
| Human ANGPTL4 | Human HNRNPA2B1 | Human Myoglobin |
| Human ATG7 | Human HO-1/HMOX1 | Human ORM1 |
| Human B7-H3/CD276 | Human HSP70 | Human P21 |
| Human Beta-NGF | Human HSP90 | Human P53 |
| Human C10orf54 | Human IDH1 | Human PCDGF |
| Human Caspase-1 | Human IDO1 | Human PCSK9 |
| Human CD16 | Human IFN-alpha 2A | Human PD-L1 |
| Human CD163 | Human IFN-beta | Human PD1 |
| Human CD38 | Human IFN-gamma | Human PGA5 |
| Human CD3E | Human IFNA1 | Human PGⅡ |
| Human CD86 | Human IL-1 alpha | Human PIP5K1A |
| Human CEACAM5 | Human IL-11 | Human PLA2G1B |
| Human CHGA | Human IL-12 p70 | Human RBP4 |
| Human CNPY2 | Human IL-13 | Human S100B |
| Human CYB5R3 | Human IL-1R2 | Human SDC1 |
| Human CYCS | Human IL-28A | Human SerpinA1 |
| Human Cystatin C | Human IL-28B | Human SERPINE1 |
| Human DPP4 | Human IL-29 | Human SFRP1 |
| Human EGF | Human IL-4 | Human SMN |
| Human EGFR | Human IL-6R alpha | Human SNAP25 |
| Human ENO2 | Human IL-8 | Human ST2/IL1RL1 |
| Human F12 | Human IL10 | Human tPA |
| Human FABP2 | Human IL17A | Human TF |
| Human Fetuin-A | Human IL17F | Human TPO |
| Human FKBPL | Human IL23 | Human TK1 |
| Human FLT3 Ligand | Human IL27 | Human TNF-alpha |
| Human FN1 | Human IL3 | Human TNFRSF9 |
| Human GDF-15 | Human IL6 | Human TNFSF15 |
| Human GFAP | Human IL8 | Human UCHL1 |
| Human GMFB | Human JNK | Human Uteroglobin |
| Human GMFG | Human LDH-B | Human VEGF |
| Human GOLM1 | Human LIF |   |
| Human Growth hormone / HGH | Human LIGHT/TNFSF14 |   |
| | |
| --- | --- |
| Mouse ICAM-1 | Rat IFN-gamma |
| Mouse IFN-gamma | Rat IL-1 beta |
| Mouse IL-1 alpha | Rat IL-10 |
| Mouse IL-10 | Rat IL-2 |
| Mouse IL-2 | Rat Insulin |
| Mouse IL-22 | Rat MMP-9 |
| Mouse IL-6 | Rat TNF-alpha |
| Mouse Insulin |   |
| Mouse MCP-1 |   |
| Mouse/Rat FGF-21 |   |
| Mouse/Rat Osteopontin/OPN |   |