ELISA Kits
Proteintech's kits are available for the detection of proteins, cytokines, growth factors, chemokines, and SARS-CoV-2 related proteins and antibodies.
Explore the wide range of ready-to-use and highly sensitive two-site sandwich ELISA kits.
AuthentiKine™ ELISA kits are manufactured using antibodies made from authentic human proteins for measuring minute quantities of human serum factors.
Explore sensitive indirect and sandwich ELISA kits for detecting immunoglobulins against SARS-CoV-2 proteins.
What you can expect from a Proteintech ELISA Kit
Quick and simple to use

Detects quantitative protein level in serum, plasma or supernatant of cell lysates

High sensitivity and broad assay range

Delivers consistent results with high reproducibility

Kits conveniently include protein standards and strip-well plates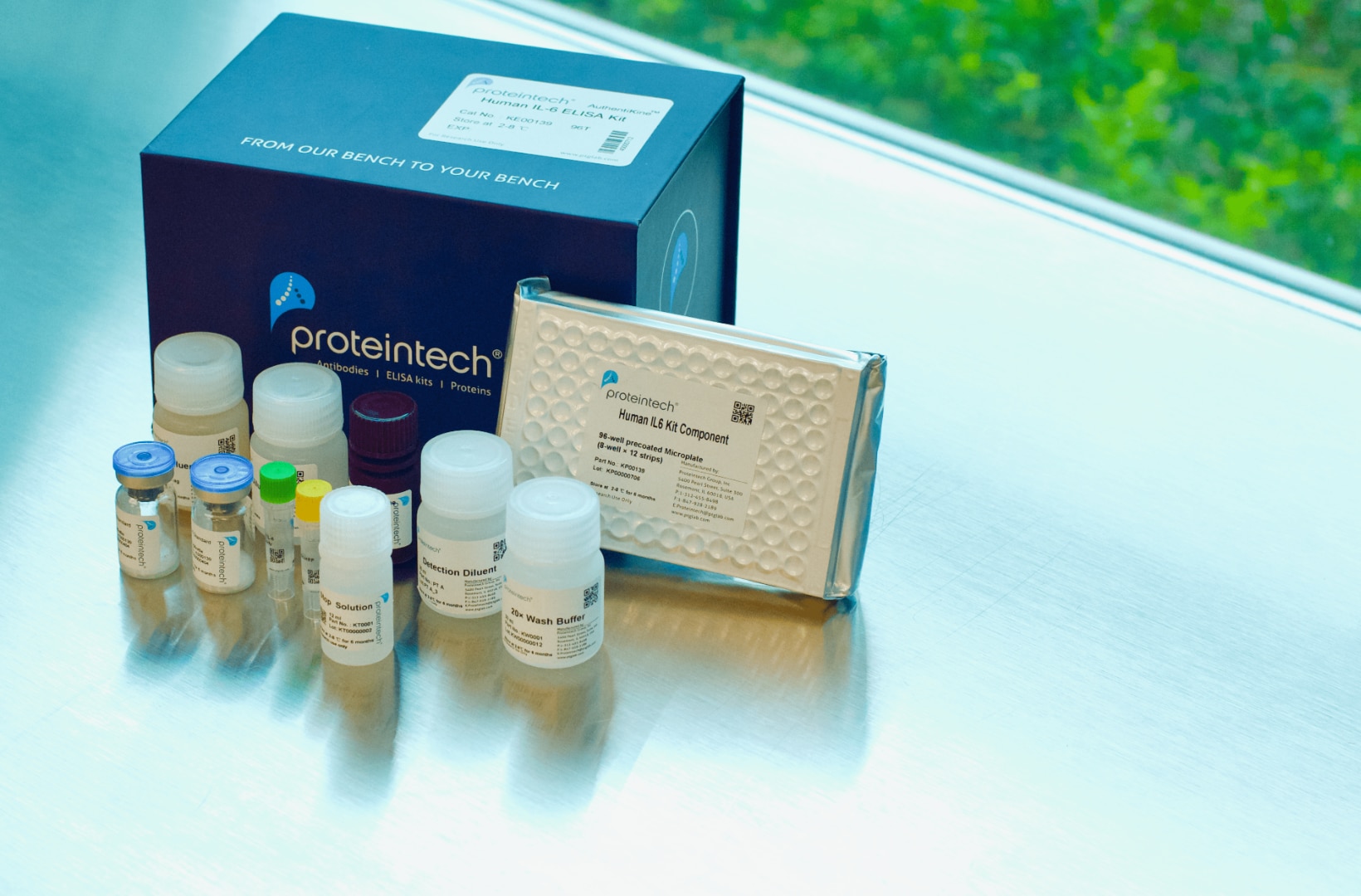 Featured Products
Recent Publications