cGMP Grade Cytokines & Growth Factors
Proteintech is ISO13485 certified and our cGMP Policy ensures:
Raw material qualification, documentation and traceability

Regular check and qualification of clean rooms and instruments

Validated process and standard operating procedures
Well defined standards and In Process Quality Check (IPQC)

Systematic and organized training program for personnel

Deviations and Corrective Action Preventive Action (CAPA)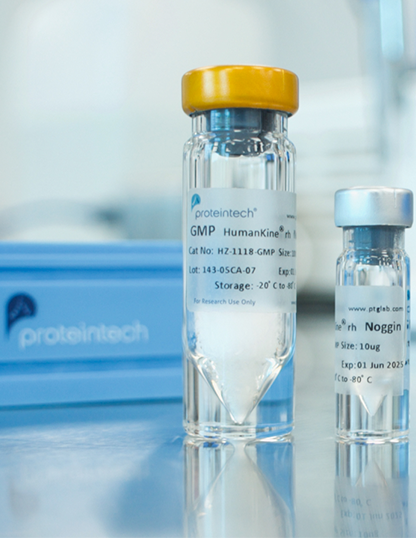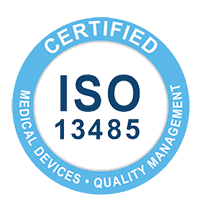 In vitro recombinant protein production can be prone to variability due to various reasons ranging from quality of raw materials to inconsistency in the process. HumanKine® cGMP (current Good Manufacturing Practice) recombinant proteins are manufactured and validated in accordance with ISO 13485 quality management system and is compliant with cGMP.
HumanKine® cGMP recombinant proteins offer safety, purity, stability, and potency to use in ex vivo manufacturing processes, as defined in USP (United States Pharmacopeia) Chapter 1043 Ancillary Materials for Cell, Gene, and Tissue-Engineered Products, Growth Factors and Cytokines Used in Cell Therapy Manufacturing, WHO TRS, No. 822, 1992 Annex 1 Good Manufacturing Practices for Biological Products.
cGMP Grade Cytokines and Growth Factors
All HumanKine cytokines and growth factors are expressed in HEK293 cells.
Can't find your cGMP protein of interest? Request using the form below.
Proteintech's cGMP Facility in Chicago, IL