HEK293 expressed
Endotoxin-free
Animal-component free
HumanKine® recombinant human BMP-7 protein- GMP grade
Species Reactivity
human,mouse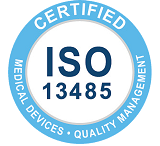 Cat no : HZ-1229-GMP
Synonyms
BMP 7, BMP7, BMP-7, bone morphogenetic protein 7, Eptotermin alfa, HZ1229, OP 1, OP1, Osteogenic protein 1
---
---
Technical Specifications
| | |
| --- | --- |
| GeneID | 655 |
| Species | Human |
| Expression | HEK293 |
| EC50 | 50-275 ng/mL EC50 |
| Purity | >95% |
| Endotoxin | <0.1 EU/μg |
| Accession Number | P18075 |
| Molecular Mass | 20 kDa, homodimer, glycosylated |
| Formulation | 10mM Acetic Acid |
| Species Reactivity | human,mouse |
Stability and Reconstitution
Stability and Storage
Product Form
Temperature Conditions
Storage Time
(From Date of Receipt)
Lyophilized
-20°C to -80°C
Until Expiry Date
Lyophilized
Room Temperature
2 weeks
Reconstituted as per CofA
-20°C to -80°C
6 months
Reconstituted as per CofA
4°C
1 week
Avoid repeated freeze-thaw cycles.
| | |
| --- | --- |
| Reconstitution | Briefly centrifuge the vial before opening. It is recommended to reconstitute the protein in 10mM Acetic Acid containing 0.1% endotoxin-free recombinant human serum albumin (HSA). |
GMP Quality Policies
HumanKine® GMP (Good Manufacturing Practice) recombinant proteins are manufactured and validated in accordance with ISO 13485 quality management system and is compliant with GMP.
Our GMP recombinant proteins are animal component free (ACF), xeno free (XF) and tag free (TF). Read more about these policies here.
Background
Bone morphogenetic protein-7 (BMP7), also known as osteogenic protein-1 or OP-1, plays a key role in the differentiation of mesenchymal cells into bone and cartilage. BMP7 may be involved in bone homeostasis (PMID: 15621726). It is expressed in the brain, kidneys and bladder. BMP7 is also present in several cancers, including breast, prostate, and colon cancers (PMID: 16419056, PMID: 15531927). Overexpression of BMP7 mRNA in colorectal cancer patients is significantly associated with poor prognosis and low overall survival (PMID: 18259822). Recent studies suggest that high-expression level of BMP7 serves as a biomarker for poor prognosis for HCC (PMID: 23179403).
Synonyms
BMP 7, BMP7, BMP-7, bone morphogenetic protein 7, Eptotermin alfa, HZ1229, OP 1, OP1, Osteogenic protein 1