Free Protocol Guides
Download or request a printed protocol guide
Our collection of technical literature aims to give you a complete guide on how to perform each protocol to produce optimal results. The guides include step-by-step protocols and troubleshooting tips with illustrations demonstrating how to get the most from our antibodies, proteins and nanobodies.
Guides available:
The Complete Guide to Western Blotting
How to Optimize your Immunohistochemistry Experiment
The Complete Guide to Optimizing Immunofluorescence Staining
Overview and Technical Tips: Immunoprecipitation and ChIP
The Complete Guide to Flow Cytometry
The Complete Guide to Cell Culture
Technical Tips: Lysate Preparation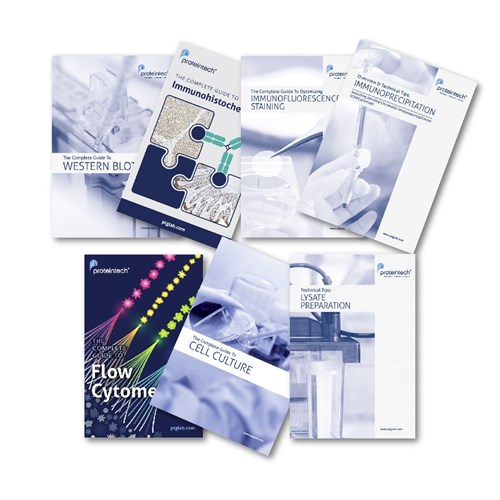 Download or request a printed protocol guide here
Please note: Guides will only be mailed to institution/university addresses in the US and Europe.