FMRP Antibody
(FMRP) FMR1: a synaptic regulator in cognitive functions
(FMRP) FMR1
(FMRP) FMR1 is strongly expressed in neurons, testis, ovaries, placenta, or lymphocytes. This selective RNA-binding protein forms a messenger ribonucleoprotein complex that associates with polyribosomes, implicated in repression of translation.
(FMRP) FMR1 is also a component of the CYFIP1-EIF4E-FMR1 complex that binds to the mRNA. It has a role in the transport of mRNA from the nucleus to the cytoplasm, binding strongly to poly (G), less to poly (U), and very slightly to poly (A) and (C).
Antibody

Type

Catalog number

Applications

Rabbit Polyclonal

 

 

ELISA, WB, IP, IHC, IF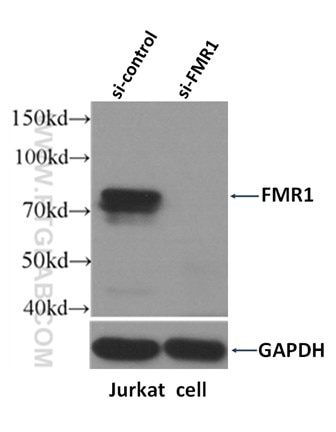 WB result of FMR1 antibody (13755-1-AP, 1:1500) with si-Control and si-FMR1 transfected Jurkat cells. The FMR1 gene has many isoforms with MW 59-72 kDa.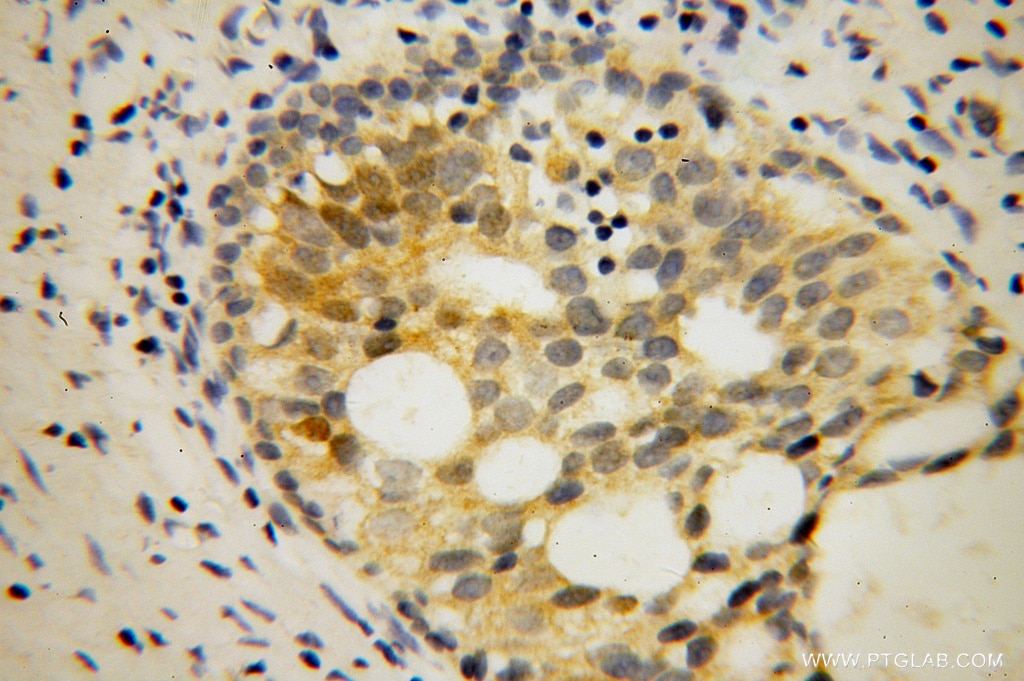 Immunohistochemical of paraffin-embedded human gliomas using 13755-1-AP FMR1 antibody at dilution of 1:100 (under 40x lens).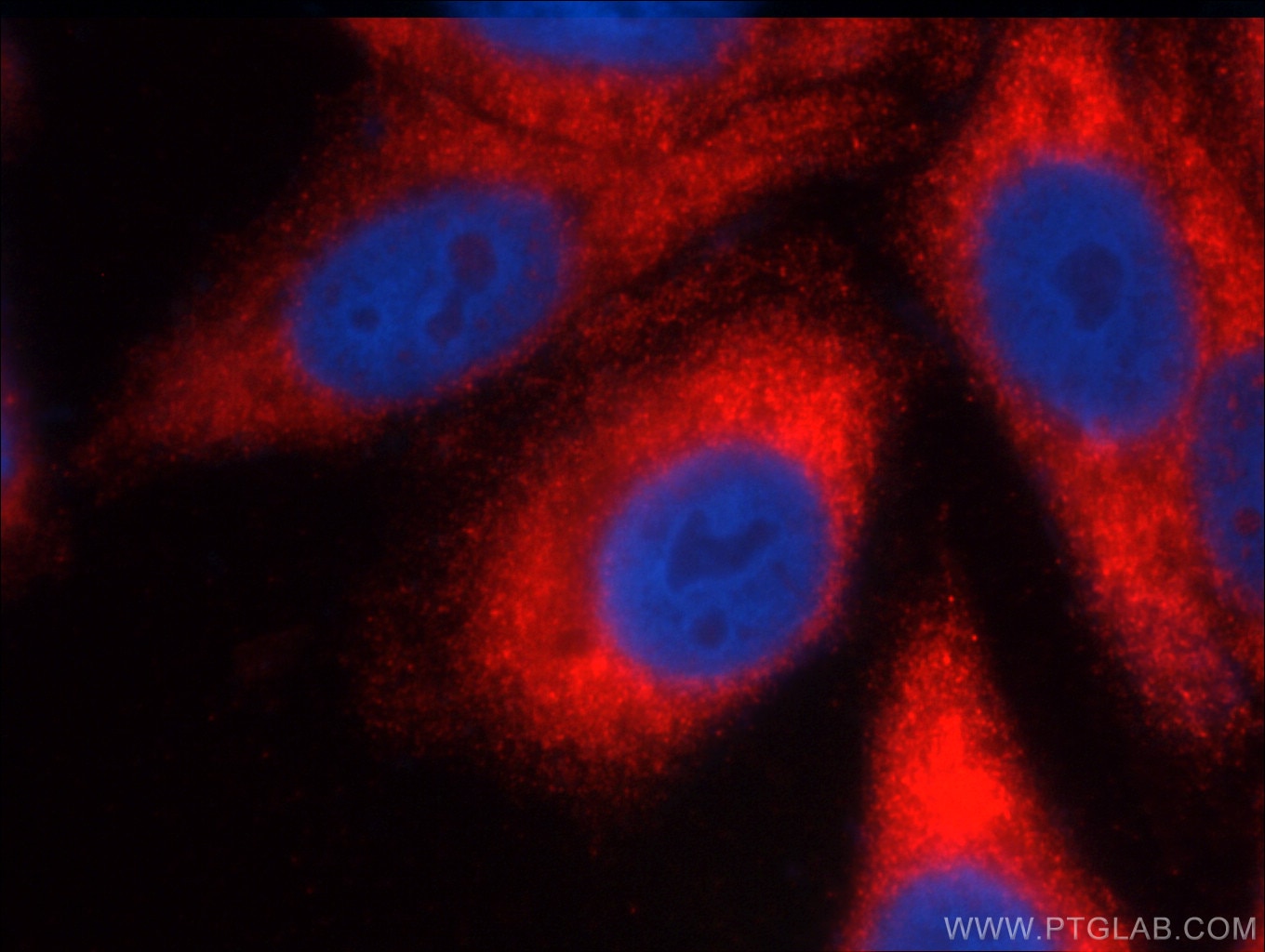 Immunofluorescent analysis of fixed HepG2 cells using 13755-1-AP (FMR1 Antibody).
FMRP plays a central role in neuronal development and synaptic plasticity, being important for learning and memory.
- FMRP is involved in the development of cortical circuits.
- FMRP participates in the DNA damage response in a chromatin-dependent manner.
- FMRP abnormalities result in meiotic defects including incomplete chromosome pairing.
(FMRP) FMR1-Related Diseases
Fragile X syndrome (FXS) is caused by expansion of the CGG trinucleotide repeat in the FMR1 gene. It is a multigenerational disorder with a strong effect not only on individuals but also on their families. It is the second most common intellectual disability after Down's syndrome.
FXS is a late-onset condition in males (and some females) who have an FMR1 premutation and results in balance, tremor, and memory problems.
FMR1-related POI (age at cessation of menses < 40 years) is characterized by decreased ovarian function, which can lead to infertility and early menopause in approximately 20% of females who have an FMR1 premutation.
Disease-related studies of (FMRP) FMR1
1. Reactivation of FMR1 by CRISPR/Cas9-Mediated Deletion of the Expanded CGG-Repeat of the Fragile X Chromosome. 
2. Transcriptional Reactivation of the FMR1 Gene. A Possible Approach to the Treatment of the Fragile X Syndrome.
3. New Genetic Clues Found in Fragile X Syndrome, Neuroscience News