Open for nominations! Proteintech is offering a $1000 award for the most outstanding lab manager
---
The lab can be a chaotic place. Great lab managers keep the chaos at bay and make sure that science is as efficient as possible in the lab. They are renaissance men and women in charge of budgeting, handling copious administrative responsibilities, writing grants, training new lab members, and on top of all that, making vital contributions to research. This award recognizes those lab managers who go above and beyond the call of duty.
Proteintech is offering a  $1000 award    and a care package (Award plaque, commemorative mug and $100 Visa gift card) for the most outstanding lab manager.
Complete the form below to nominate a lab manager for the award. Nominations close on November 8. The finalists will be announced on November 12.
Nominees must be based in a research laboratory in a university or research institution. 
Researchers are invited to nominate a lab manager who has gone above and beyond to support their development in the lab.
Researchers nominating their lab managers are to submit the short nomination form including a 250-word summary explaining why they feel their nominee deserves the award.
November 12 – November 26
5 outstanding candidates will be selected by the Proteintech judging panel based upon their selflessness, teaching ability, and project management skills. The winner will be the candidate who receives the most public votes. During the voting process, each participant may only vote once per day.
On November 12, the nomination form below will be replaced by the voting form.
---
Congratulations to the previous winners of the Best Lab Manager Award!
Clare McManus

University of Manchester, UK

"Clare is simply the lab manager you wish you had in your daily work and in case of emergencies. She has always been efficient and supportive, but then has been literally amazing in keeping the lab together after the fire which destroyed the Paterson Building where most of our lab research took place, she has kept going the extra mile to find alternative solutions and then to facilitate the relocation to the new building." - Sara Valpione
Mary Skinner 

University of Michigan, USA

"Mary is an outstanding lab manager. She certainly goes beyond her required duties; whether it's organizing the lab freezers or organizing the mouse colony for 8hrs on a Saturday afternoon, Mary seems to be on call 24/7. She is a single parent to a pre-teen, yet the lab is always well-stocked and in OSEH compliance. Mary never complains about the typical whining and complaining of grad students and post-docs, rather she acts as arbitrator to try to come to a compromise that will allow everyone to do their research to the best of their ability. My goal is to have my own research lab with a lab manager as capable and efficient as Mary." - William Giblin, University of Michigan
Blog:
Being a lab manager is not an easy task and it's about a lot more than just the science. Follow the link for 6 tips to help you be a great lab manager and better manage your time.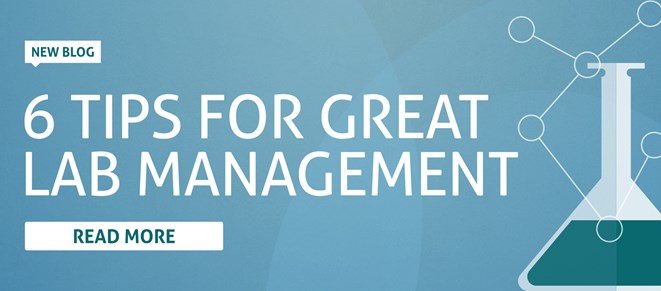 ---
Terms and conditions 
Only nominators from Universities and Research Institutions are eligible to take part in this competition.

Nominees must be based in a University Institution or research lab in the US or Europe.

All Winners agree to the use of their names and likenesses in publicity without notice or any additional compensation, except where prohibited by law. By entering this contest, the winners acknowledge that Proteintech has the right to publicize and broadcast their name, voice, and likeness, the fact that they won, and all matters incidental thereto. These activities may include the following: An interview, featuring on Proteintech blog/website, and associated press releases.

The deadline for entries to be submitted is November 8, 2018. Any applications submitted after this date will not be eligible.

Nominators can only enter one nominee. Any further entries will not be eligible. Nominators must complete the application form in full.

The winner will be decided by a public voting process once Proteintech Group has shortlisted the entries. The shortlist of nominees will be made at Proteintech Group's discretion.

The $1000 award (or local currency equivalent) will be paid to the University laboratory or Research Institution to support the research of the awardee.

Prize will not be awarded to employees of for-profit organizations (i.e. biotech or pharmacological companies).

By submitting this application, you agree to receive information from Proteintech. Your information will never be sold or used by a third party.

Proteintech has the right to terminate this award at any time during the process.

During voting process, each participant may only vote once per day.