Why studying abroad makes sense: Scientists share their story
Perspectives on Emigrating for Academic Career Advancement
---
St. Augustine said, "The world is a book and those who do not travel read only one page".   People always ask me why I have moved to different countries so many times. Besides being a (nerdy) lover of neuroscience, I am also a keen traveler.
As an enthusiastic learner, constantly eager to acquire new skills, I like new challenges, exploring different cultures, and seeing the world from a different perspective. When I finished my Bachelor's degree in Poland, I had already been on a few international internships and decided to continue my Master's thesis in Holland. I then moved to Spain for my PhD. Despite all of the initial hardship and challenges, I knew that I had made the right decision. Later on, it was more a case of choosing the best step to take next for my career. I had a hard time leaving my PhD lab (and Barcelona of course), but at the same time I wanted a new challenge. I am glad I had the opportunity to work in world-class laboratories with state-of-the-art equipment and brilliant scientists. I had exposure to different ways of thinking, experimental approaches and techniques, and opportunities to build my professional network.
Doing a PhD is difficult to begin with, but doing one in a foreign country has its own obstacles as well as rewards. To describe what it's like to do a PhD abroad, I also asked a few friends and colleagues some of the most crucial questions about what their experiences were like from beginning to end.
---
Navigating the visa situation
Since I only traveled around the EU for academic engagements, I never really had to worry about visas, which is one of the benefits of being a part of the EU. On the other hand, I had never opted to live outside the EU, probably because the potential issues that could arise (or simply the additional effort required) when securing a foreign work visa were always at the back of my mind. In my case, I think this aspect helped me favor staying in Europe.
It was similar for my Polish friend Anna, who was awarded a grant from the Health Research Board, a government agency responsible for the funding and oversight of medical research in Ireland. She started a PhD program in Immunology at Trinity College Dublin. Since Poland and Ireland are both members of the EU, Anna did not have any problems migrating to Ireland as there were no visa requirements.
Why did she move in the first place?
"I moved to another country to pursue PhD studies to gain experience in working with international top-class researchers. Trinity College Dublin is ranked as Ireland's premier university and ranks among the top 100 universities in the world in the areas of Medicine and Biology. Since life in Poland and Ireland is very similar I didn't have to adjust much, but… the biggest challenge during the first months of living in Ireland was getting used to the Irish accent! Irish people speak very fast and have a very specific accent. Actually, I discovered that there are dozens of different accents and dialects in Ireland."
Dr. Anna Malara, PhD, Immunologist, Clinical Project Coordinator, Clinical Research Centre, University College Dublin
Catherine, on the other hand, is a good example of all that is possible if you try. Her case was the other way around: she relocated to Europe from the US. Her visa situation was well managed by the Human Resources department at the University of Manchester, which was employing her and sponsoring her visa. This assistance, combined with information provided online (www.gov.uk), made the process straightforward and guided her through each step. The Marie Curie Fellowship she secured was specifically targeted at foreign researchers working outside of their home country, so there were additional funds allocated specifically for the visa process and relocation costs.

What was the motivation behind her move?

"I'm from the US and spent a few summers studying languages and history in Europe during secondary school, so I had always thought about studying abroad at the university. It wasn't until I was in a long-distance relationship (US-UK) during my Master's degree that I actually considered continuing my studies (and possibly the rest of my career) in another country. This personal circumstance added an additional element of motivation for me to actively apply for opportunities abroad. At the point when I first started applying for opportunities in the UK, I was very naive and had no idea how difficult (and expensive) the process was going to be, but I persisted. Luckily, I found an opportunity within a large 'global' university, which means that they sponsor foreign employees and students regularly. This meant that my visa application experience was potentially a lot more streamlined than it would have been if I was trying to go straight into 'industry. However, I wish someone would have warned me that visas are temporary and that living in a foreign country means spending time and money securing one visa after another until your immigration status changes. This really limits your professional opportunities to those employers who are able to meet all of the requirements involved in sponsoring visas. So, you have to really think about and plan what realistic career prospects you want to pursue in this context."

Dr. Catherine Castillo, PhD, Senior Information Analyst, NHS Improvement, London, UK 
---
Choosing a PhD supervisor
There are definitely many important things to consider when choosing a supervisor. Obviously, the quality of the academic's scientific work, publications, grants, and whether or not their subject area suits you are crucial; but for me, the most important aspects are more personal. I consider the individual's scientific integrity, manner of personal contact, and genuine character to be most important.
The best thing you can do before accepting a new position is to visit a potential laboratory in person, talk to people there, and then make up your mind. However, if a visit isn't possible, then virtually getting to know a potential supervisor and their current research team is the next best thing.
---
Looking for funding and fellowships
Looking for funding? My impression is that this process is becoming more and more difficult, possibly due to the number of different schemes available, a decreasing emphasis on EU funding, changing criteria for assessing grants, and a decline in short-term grants to support the work of early career researchers (PhD students and postdocs) while staying in their host labs. 
Nonetheless, I have always been a big fan of Marie Curie funding programs (https://ec.europa.eu/research/mariecurieactions/). If you're looking for a PhD, then www.findaphd.com may be helpful. There is also nothing wrong with approaching Principal Investigators directly.
Altogether, though, it's a mixture of hard work and a bit of luck. For example, Catherine wasn't actually looking for a PhD program when she found it! She was looking for a health research-related job abroad in the UK. Her goal was to end up working for someone who would become her mentor and could help her figure out: a) how to get onto a PhD program, and b) how to fund it.   She said:
"I'm the first person in my family to even attend university, so a PhD was on another level of mystery from my perspective. Luckily, by chance, I applied for a fixed-term research assistantship and found out (while interviewing for it) that the opportunity came with the option of completing the work as a PhD project. It's particularly difficult to secure an entry-level job in Europe if you're not an EU citizen (and I had been receiving a lot of rejections up until that point), so when I got the offer I quickly accepted and decided to register as a PhD student. It was an opportunity that sort of 'landed in my lap,' and I wasn't going to give it away."
Barbara managed to secure her own funding for most of her education and scientific career in order to collaborate and learn from experts in their respective fields. She completed several grant applications, commencing with one to secure financing for the final year of her PhD.   This proved to be a challenge in its own right since she was mostly applying to French charities and her knowledge of both the system and language was not great at the time. She told me: 

"With time, I adapted to my new country and even managed to secure funding from a French organization to start my work as a Postdoctoral Fellow abroad in one of the best laboratories in Europe in my field. At the same time, I also applied for international grants, such as EMBO (European Molecular Biology Organization: https://www.embo.org/funding-awards/fellowships) or Marie Curie, to secure funding for the continuation of my work in Scotland. I was quite lucky with the timing because each of these grants has certain eligibility criteria, and it also takes quite a lot of time before the decisions are made. Certainly, my greatest achievement was obtaining and managing my Marie Curie Individual Fellowship"

(https://ec.europa.eu/research/mariecurieactions/actions/individual-fellowships_en).

Dr. Barbara Mojsa, PhD,Marie Curie Individual Fellow, University of Dundee, UK
---
Last but not least: what was most helpful after leaving your home country?
For me, the biggest challenge was the beginning – arriving in a new country, a new city, the need to speak English (or another language) all the time, and getting to know others were probably the hardest. However, not everyone has the same challenges depending on where they are moving.
Catherine said,
"Personally, the transition from the US to the UK was relatively easy given that I didn't have the most obvious of barriers: learning and living in a foreign language. This made it fairly easy to navigate my new home and strike up conversations with the people around me in case I needed help or advice. My colleagues and lab mates were probably the best resource while I adjusted to life abroad. Plus, the University of Manchester has a student society for EVERYTHING, which meant I found so many different creative and community outlets around me."
Interestingly, not all aspects of transitioning to a new culture are as obvious as the language and food, for example. Other obstacles may be subtler, such as the process of getting used to a completely new teaching and learning dynamic. For example, PhD students in the US are often treated as "students" first and "researchers" later.
In the EU, PhD work starts more abruptly than most of us expect, especially since we are required to carry out our project in a completely new and sometimes unfamiliar subject area right away. In fact, many supervisors expect the PhD student to identify what they need to learn, locate or request the necessary resources, allocate their own time to independent study/learning, and seek their help/guidance/expertise only when absolutely needed. In this sense, supervisors are "researchers" first and "teachers" when necessary. I would say that I was treated as an independent researcher right from the beginning as well, and that took some getting used to, but it pays off in the end – because "nothing in life is to be feared, it is only to be understood. Now is the time to understand more, so that we may fear less." –  Marie Skłodowska-Curie
Good luck!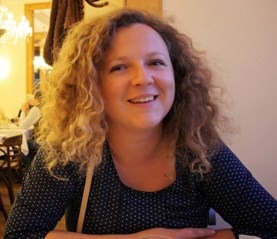 Posted by   Dr. Karolina Szczesna PhD, Neuroscientist;  Senior Product Manager and Technical Support at Proteintech Ltd.